Bamboo, a sustainable building material, has long been used to construct traditional houses in the tropical regions of Southeast Asia and various other parts of the world. In the age of modern building materials such as brick, concrete, and steel, bamboo is gaining more attention as a preferred material for house construction due to its unique properties such as durability, superior earthquake resistance, and higher strength. A house made of bamboo is a perfect idea to create a cozy and eco-friendly home.
The exterior design of bamboo houses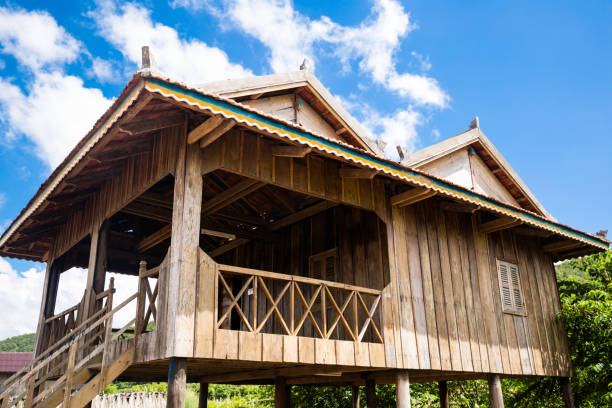 Bamboo insulates well against heat and creates an incredible atmosphere. When designing a bamboo house, install concrete posts to make the structure more stable and strengthen the foundation. 
Bamboo house interior design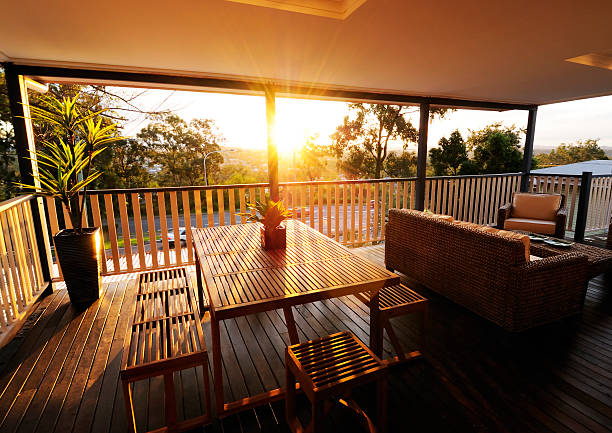 Can incorporate bamboo into the interior design to give the house an elegant look. Compared to traditional wood, bamboo has higher fire resistance. Therefore, it can also include the material in the kitchen design. In addition, bamboo also proves to be a suitable option for furniture design due to its high moisture resistance.
Bamboo house wall design
When designing a bamboo house, a wall made of natural bamboo is a good choice for the living room, bedroom, and even bathroom.
Bamboo wardrobe
Another brilliant idea is to use bamboo in the design of the house. Everyone dreams of having a separate closet space or wardrobe area, but building it out of concrete or wood can be expensive. How about a closet made of bamboo? It costs less and adds an exotic flair to the room.
Aristocratic bamboo staircase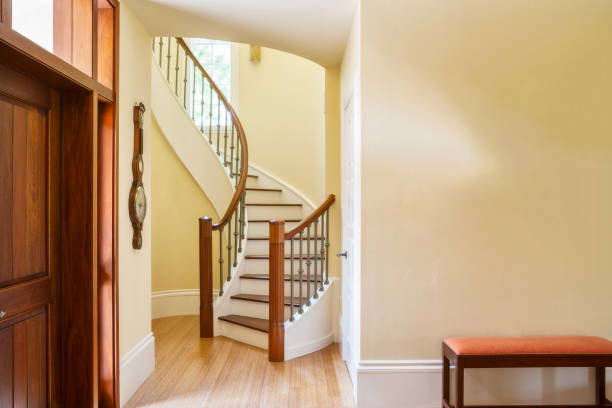 Bamboo is the name of the game when it comes to decorating! Try a bamboo staircase instead of opting for a concrete or wooden staircase. The staircase will add a touch of nobility to your home and is one of the best ideas to decorate your home with bamboo.
Bamboo Flooring Design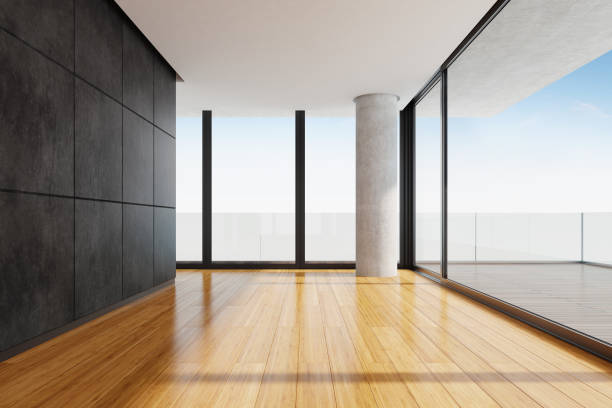 Bamboo is a trendy flooring that can instantly increase a room's elegance. Bamboo has a look and feels similar to hardwood yet is distinctive and different. Aesthetically, bamboo suits almost any interior style, although best suited for modern interiors. Bamboo is an excellent material for consumers who like something different or want to make a statement using a renewable resource.
Bamboo for garden design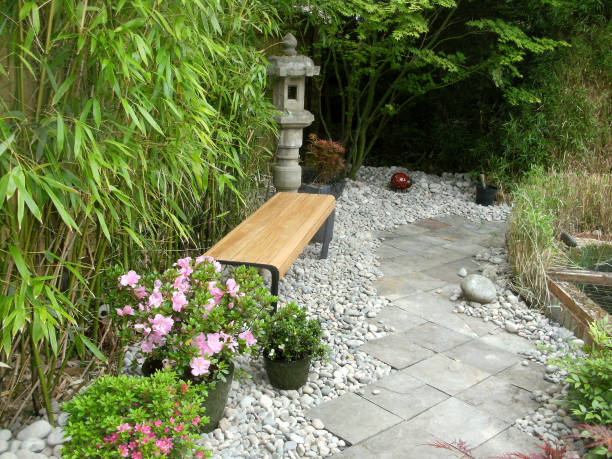 For outdoor areas such as a garden, bamboo seating can add an artistic appeal to the home. A bench made of bamboo goes well with the natural elements in the background.
Advantages of a house made of bamboo

1) Environmentally friendly
Bamboo is an excellent material for house construction. Its ability to absorb pollutants is a remarkable feature. Compared to other plants, it absorbs a higher percentage of carbon dioxide and produces 30% more oxygen than traditional wood. Since it counteracts soil erosion, bamboo houses are also suitable for coastal areas.
2) Flexibility
Bamboo is known for its flexibility and can be bent without the risk of splintering or breaking. Its flexibility makes it a perfect option for designing walls, floors, roofs, piping, concrete reinforcement, and even scaffolding.
3) Lightweight
Among the many advantages of bamboo is its lightweight, ensuring that the structure does not require a solid base. Can build walls with wall panels assembled with split bamboo lattice and chicken steel mats and plastered with cement mortar. The cost of these components is relatively affordable.
4) Strength
Bamboo contains strong fibers and has a compressive strength that is twice that of concrete. The tensile strength of bamboo is additionally equivalent to that of steel.
5) Earthquake resistance
Houses built with bamboo are more earthquake resistant. In addition, such structures can withstand wind speeds of up to 170 mph, which occur during hurricanes and tornadoes.
6) Durable
Bamboo structures thrive well in various climates if they are designed to be durable. Although bamboo is susceptible to termite and fungal attacks, bamboo homes can be made insect and pest resistant with proper treatment. Treatment increases the durability of bamboo so that structures can last for years.
7) Recyclable
While most building materials lead to the creation of tons of waste that end up in landfills, bamboo is an all-natural material that is entirely recyclable.
Bamboo is among the most robust materials you can use for a house. When you build a bamboo house, you can also be sure that it will be solid and sturdy. You should make sure that the roof has enough support and is built so that it will not collapse. However, the most significant advantage of a bamboo house is that it can cool your home down in the summer and keep it nice and warm in the winter. You can keep your energy bills down by using natural cooling methods like bamboo.